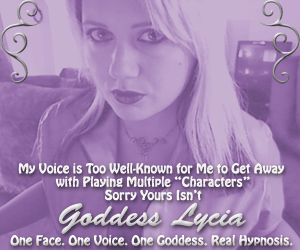 Goddess Lycia is a Certified Clinical Hypnotherapist who has been practicing erotic hypnosis since 2002. She enjoys combining her extensive knowledge of human psychology with her feminine sexual power.
Aside from Femdom hypnosis, some of her specialties are humiliation, tease and denial, sissification, financial domination, and lipstick fetish.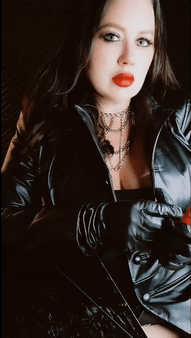 For Goddess Lycia, Femdom erotic hypnosis is an outlet through which to explore sexual fantasies at a profound depth, and is also a powerful tool in the behavior modification of her submissives and slaves.
She has addicted many submissive minds to her velvet voice and hypnotic eyes, and continues to brainwash horny boys into erotic frenzies with her skillful mind-fucking techniques.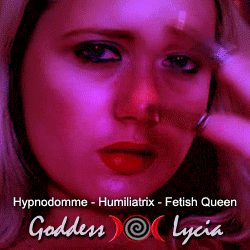 Goddess Lycia's sessions range from sweet and playful, to seductive and mystical, to cruel and dangerous. She loves to hear about your personal fantasies.
Is Goddess Lycia the Hypnodomme for you? If you haven't found out already, she has a feeling you're about to!
RECOMMENDED TEASE AND DENIAL BRAINWASHING FILE
Goddess Lycia offers Femdom hypnosis, erotic humiliation, sissification, tease and denial, chastity training, goddess worship, curvy Goddess, findom, lipstick fetish, foot fetish, toesie fetish, mind fucking, love and addiction, Femdom audio files, Femdom video files, Femdom phone sessions, Femdom text sessions
There in no one like Goddess Lycia, she is for real. I have tried others. just to see and no other holds you and conditions you to serve and please like Goddess Lycia. She is the ultimate look no further. ~Larry S.
Goddess Lycia has been programmed in my brain. All I can think about is Goddess Lycia. Her power is beyond what you could expect. ~HypnotizedBitchBoy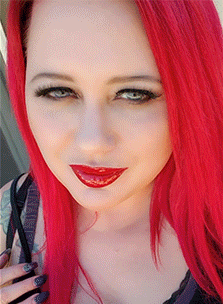 Goddess Lycia is an amazing woman with extraordinary insight into the male mind. A wonderful slippery slope to watch her, be engaged with her at any level. ~toesie-nosie bobbie
Goddess Lycia is smart, gorgeous, powerful, subtle, and fun. That voice will own you. It's my pleasure to be her mental prisoner, her slave, her pig. Side effects include aching, red face, unrequited stirrings and acute longing, but you won't mind. ~Joike
Goddess Lycia is sultry, intoxicating, and the only woman I'll ever be truly interested in. ~holes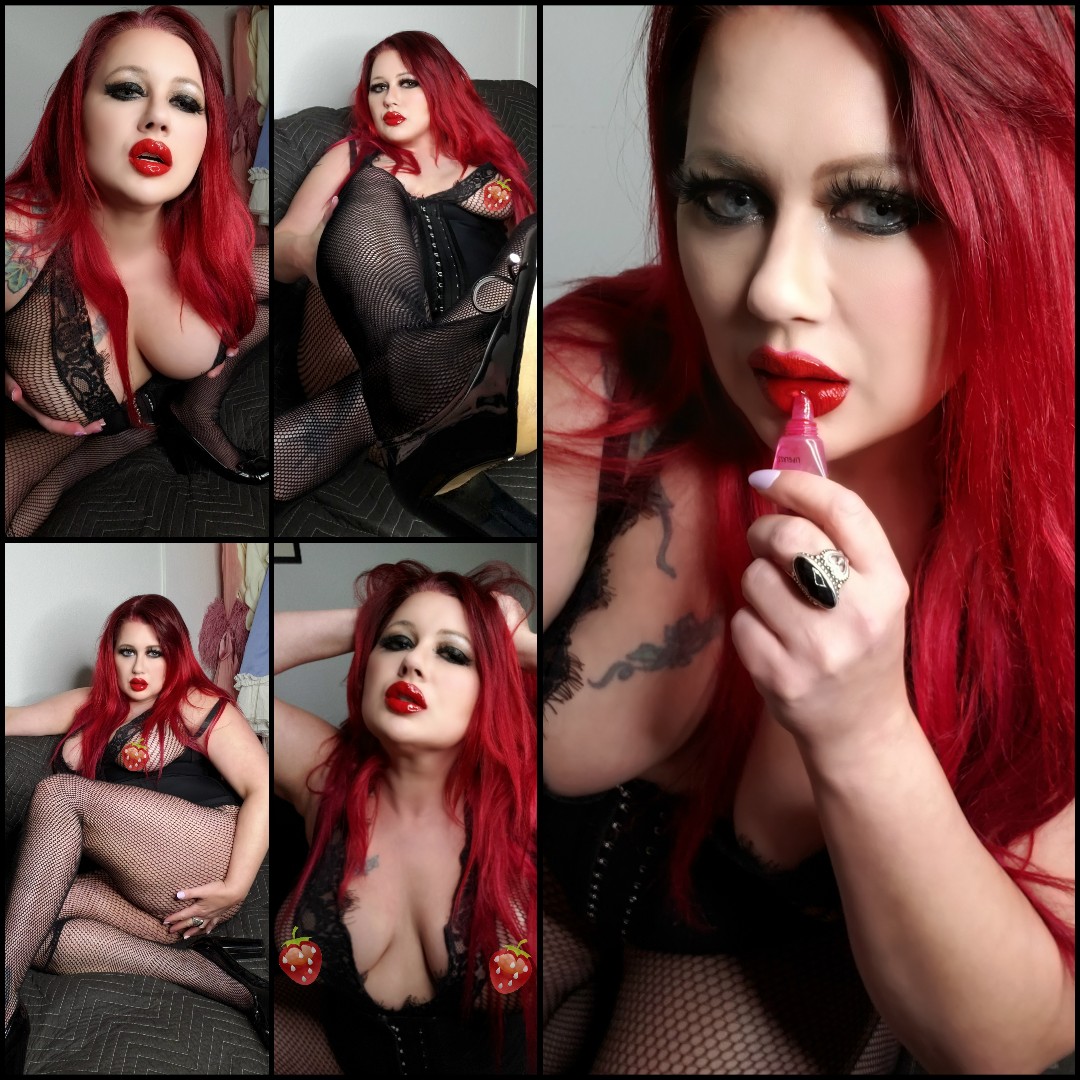 Her lips, Her voice, Her eyes, Her figure, Her hair, her charisma will enthral you and leave you a better man…if she wishes to keep you as a man that is! ~hypno lover
An expert at manipulation, Goddess Lycia will have you if she wants you. ~Terrymet
Anything that Goddess Lycia creates or does is a true masterpiece. Not only is she gorgeous, she is brilliant. ~hardpurplepuffy
The hypnotic gaze of Goddess will entrance you for hours on end if you submit yourself to her. You will ache for release; you'll never want it. You'll love the denial and obeying Goddess more than your need for orgasm. ~bballs78
She will ensnare and bewitch you, be careful. She's the real deal. ~birdies964