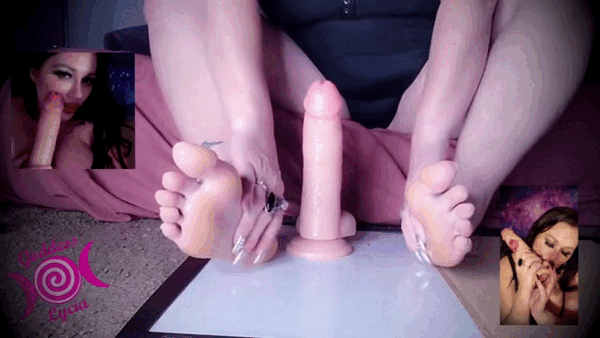 Shiny Foot and Hand Tease
Femdom foot fetish clip for beta boys with small penises or limp penises.
If you have a foot fetish, fingernail fetish, or a Goddess Lycia fetish you must get this now.
I give my big hard dildo a foot job and a hand job. My shiny silver toes wiggle at you, as you watch from a cuck's POV.
Watch my skillful hands and mesmerizing silver fingernails. I tease and edge him, while I verbally taunt you. My soles bring both him and you to the brink of cumming, and I'm not sure if you'll be able to help yourself, especially if you are a foot freak or fingernail fiend!
10:49 mins. for $14.99
Includes: foot fetish, fingernail fetish, cuckold, cucked by a dildo, tease and denial, edging, gooning, femdom, jewelry, rings, silver, foot job, hand job, cock tease, lipstick fetish
Purchase through:
NiteFlirt