Description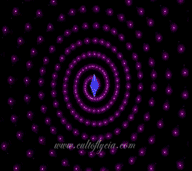 Feminization Brainwashing Part 4 – Wearing Lipstick
Here's the long-awaited Part 4 of Goddess Lycia's Feminization Brainwashing series! In this brainwashing video, Goddess Lycia hypnotizes you as she applies her red lipstick. You become more blank, empty, and suggestible as you watch her go round and round her lips with the tube of creamy red.
Then, while your helpless mouth is exposed and vulnerable to Goddess, she applies the lipstick onto you. You will want to have a lipstick handy, so that as she holds her tube out to the screen, you can follow along with your own tube.
The more she applies to your mouth, the more aroused you become. Goddess has you masturbate with one hand while you apply lipstick with the other, and explains to you that this is classical conditioning, so that you associate lipstick application with sexual arousal. She also emphasizes that wearing lipstick is essential for giving blow-jobs.
Complete with a hypnotic spiral, subliminal images and subliminal text, this brainwashing video will turn you into a sissy who is helplessly addicted to wearing lipstick as often as possible, and who will eternally associate wearing lipstick with being horny.
Includes: erotic hypnosis, brainwashing, feminization, lipstick fetish, red lipstick, lipstick application, lipstick addiction. 14:23 mins. for $15.99
Purchase through:
Niteflirt